GROK is the word of the day!! To grok means to understand something intuitively or by empathy. The word was coined in the novel Stranger in a Strange Land written in 1961 by Robert A. Heinlein. Grok is an English word that actually was derived from Martian, which is the language of the planet Mars. So that is pretty dang cool. It feels kind of awkward using the word in a sentence. Let's try it ...

"I GROK coffee."

"Sam just formulated a sentence to help others GROK the meaning of the word GROK."

"In a worldwide effort to grok each other on a daily basis, we believe our tolerance and understanding of the human race would expand to new heights."

From the book The Little Coffee Know-It-All by Shawn Steiman, Ph.D. opens by saying, "This book is dedicated to everyone who wants to grok coffee. May the commitment be invigorating but not too jittery."

Lets all GROK together, and make it a grokking awesome day!!

Powered by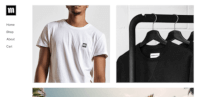 Create your own unique website with customizable templates.