Well, I just lost every f#%!ing thing I just wrote, including Claire's rap. So there's that bullshit. I had just finished singing my own personal praises about how I figured out how to update my blog from my phone all by myself without needing to ask for help from my husband...shit.

So the other thing that has been lost forever was my billion dollar idea about the cookLESS book... it came to me after Samantha decided she was going to start a "salad-a-day" blog if she wins a year supply of organic greens, which she probably won't. But a salad a day for a year would make a lovely cook-less book filled with 365 salads. BAM!

Which then brought me to Claire's rap...

bitches linin' up just to eat my sandwiches
always runnin' 'round lookin' for ingredients
in season.

Powered by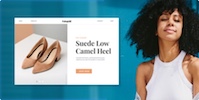 Create your own unique website with customizable templates.