Waking up on Saturday was rough. Hungover and unimpressed with myself, I decided to open the book I'm reading to where I left off the previous day. The book is HOW NOT TO DIE by Michael Greger, M.D. I just happened to be reading the chapter on liver disease, which seemed fitting since I had chosen to overindulge on sake the previous evening. So when I read this particular sentence on page 149, I felt a sense of hope. It said, "Specific plant foods have been found to be protective of the liver. For instance, starting out the day with a bowl of oatmeal and (surprisingly) coffee may help safeguard our liver function." (M. Greger pg 149) That was all the information I needed to get off my ass and do what I needed to do...I mean I AM coffee and I AM oatmeal!! So I made a big bowl of oatmeal, and an Ethiopian Yirgacheffe pour-over.

So, now I'm asking myself why this factoid is a factoid. What is it about this particular food pairing that makes it a winner? Well, oatmeal has a lot of fiber. Coffee contains lots of antioxidants. The university of Scranton published a study that showed coffee as the number one source of antioxidants consumed in the US Diet (R. Santos; D.Lima pg 24). Really, US? Come on! Our number ONE source of antioxidants can be found in our Americanos rather than our apples? I find that pretty funny, and maybe a little bit sad, but who am I to judge?! I just know that I feel good when I have coffee and oatmeal for breakfast.

Powered by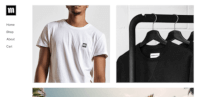 Create your own unique website with customizable templates.