We need to complete the "About Us" section and are getting really excited about our photos, and bios becuase its probably gonna be rediculous just like every other thing we do here. At first I thought we were all just a little "off", but after spending seven years in the coffee business, I realize its just people in this industry that are maybe a little "off" compared to people in other lines of work. Which is actually why I am in love with working in the coffee industry. You can be professional without wearing a suit and tie. But if you choose to wear a suit and tie, you are going to rock it, and your tattoos and Vans are just going to compliment its badassery. And you can do whatever you want with your hair. Samantha shaved one side of her head one day before coming to work. I would never have gotten away with that when I worked for Neiman Marcus! My emoji would be laughing right now.

As I write this, I hear Samantha singing the "LA LA LA LA LA" part of Crocodile Rock while she wipes down tables from the morning coffee service. No, not singing, belting. But its cool, because that is what she feels in her heart is what needs to happen right now. Before coffee happened to me, I was kind of miserable in all my jobs. Coffee saved me. It made me feel happy and whole. It showed me that I was totally normal for not being able to accept a fate for myself working in corporate America. It also showed me that there are people like me who are child-like well into their thirties, forties and fiftees and beyond. Childlike is used as a compliment in this context because it is, in my opinion, the perfect word to describe the sarcasm, laughter, tantrums and overall authentic tomfoolery that takes place when you get to create something special with people you admire. That can only happen when you get to do something you love every day. Kids get to do that, so I say cheers to them. Cheers to being child-like, but still getting to say the F-word whenever I want because I'm an adult.
Powered by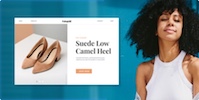 Create your own unique website with customizable templates.