This past Monday I kind of wanted to burn this mother down!
​
The morning started out alright, and then the Dodge wouldn't start. Damn Dodge. We had to walk to the shop in 20-degree weather. Upon arrival, we immediately turned the espresso machine on to make some much-needed espresso, and the machine started leaking. Luckily my husband is a genius and he fixed it.

Yay? I don't know. Since moving to St. Francis life has been a colorful blend of construction-related problem after problem with some amazing high points, new experiences, red-beers, country drives and total chaos mixed into the equation. Hm. Sounds like life!

Just FYI - The building we bought turned out to be the biggest piece of shit in town, and we had to replace the roof as soon as we got here. Had we seen this place prior to purchasing it, I'm not quite sure we would have pulled the trigger. From opening the motorcycle shop to building out our loft to getting the coffee shop open, sometimes I have ask myself if all of this is really worth the trouble. There's a little voice that tells me it just might be:)

Just a side note - for those of you who do not know what a red beer is, I suggest you try one. Drink about 60 milliliters of your beer (out of the bottle of course) and replace that with 60 milliliters of tomato juice. You will be pleasantly surprised by the refreshing, red-neck-y outcome. It is one of my new favorite beverages right after a well-pulled espresso, sauvignon blanc from the Marlborough District of New Zealand, Broke-Ass Red from Argentina and 19 lager.
Now I'm thirsty. Is it happy hour yet?
Powered by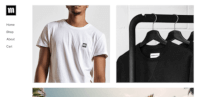 Create your own unique website with customizable templates.